COVID-19 Statement.
In accordance with state and local health department directives, the Sac City Scuba retail and training center will be closed until further notice. We are still available via phone (916.772.DIVE) and email (dive(at)saccityscuba.com) and are still taking bookings for eLearning online courses for future classes at a unprecedented 40% discount. Gear repairs drop offs and pick-ups and gear rental are available by appointment.
A note from the owner.
Obviously, our sales and bookings have taken a huge hit during this time. At the request of some of our wonderful customers and students, we are providing a link below to our gift certificate page. If you are one of the lucky ones not financially impacted by this crisis and you support small businesses, please consider purchasing a gift certificate for yourself or a loved one today. 
Thank you for supporting small business.
Click Here to purchase Gift Certificates
Sacramento's only PADI dive center.
Sac City Scuba has the most experienced and knowledgeable staff in the diving community. Here at Sac City you won't feel like a number, you'll feel like part of the family! We are a  PADI, EFR and DAN training center. PADI is the worlds largest and most recognizable scuba certification agency. Accept nothing less!
Upcoming events:
PADI Altitude diving course, Lake Tahoe July 18-19th 2020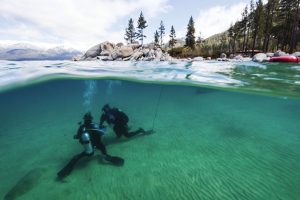 PADI Advanced Open Water Course; Channel Islands October 2020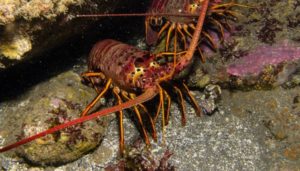 Learn Scuba
Get your PADI today at Sacramento's ONLY PADI dive center!!  With our flexible programs and schedules, finding a class that meets your busy schedule couldn't be easier! It also allows us the ability to create a custom class just for you! PADI, the worlds most recognized dive certification.
Gift Certificates
Scuba Divers are impossible to shop for!! Solve that problem by giving a Sac City Scuba gift certificate in any denomination you wish. They are good for gear or classes and never expire. We can issue in hard or digital versions.
Rent Equipment
Sac City Scuba has a complete rental department for all your scuba diving needs. We rent every item needed for local diving or diving abroad.
Repair Center
Sac City Scuba technicians are qualified to provide regular maintenance and repairs for a wide variety of diving brands and equipment. We repair and service scuba gear from nearly every manufacturer.
If you're interested in becoming a scuba diver, join us for scuba lessons and training that will cover the basics and eventually give you enough skill and control to be able to navigate through open waters. Scuba training and diving lessons must be taken in the supervision of official PADI certified instructors with the relevant skill and experience as well as qualification.
We work with only the best, as Sacramento's only PADI dive center, allowing residents to participate in and explore the exciting world of scuba diving and underwater exploration. It's a fascinating world down there and you're only one scuba diving certification away from entering it. Don't hold back on your dreams of exploring the deep blue sea; join us and become a part of our family!
Get in touch with our team and learn about the exciting opportunities that await you. Our courses are designed to be flexible and accessible, so you can find a schedule that works for you. Work at your own pace and find a community that supports you and helps you achieve your goals.
If you've already got the basics covered, join an advanced open water course or refresh your scuba skills and knowledge. In addition to that, you can also rent equipment from us for the duration of your training!
Hours:
Hours during the coronavirus epidemic may vary. Please call to verify hours.
Mon:    12n to 6pm
Tues:    12n to 6pm
Wed:    12n to 6pm
Thur:    12n to 6pm
Fri:       12n to 6pm
Sat:      12n to 6pm
Sun:     12pm to 5pm
5114 Madison Ave, Sacramento CA 95841