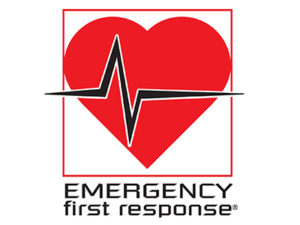 PADI's Emergency First Response (EFR) comes in two parts; Primary and Secondary Care (aka CPR and First Aid) and includes as a bonus AED and emergency oxygen use. EFR's Primary and Secondary Care is an AHA recognized course for the layperson taught by instructors who are both dive instructors and emergency medical responders. It is a prerequisite for the PADI Rescue Diver course.
Emergency First Response Primary Care (CPR) teaches participants how to respond to life-threatening emergencies. The course focuses on primary care through a combination of knowledge development, skill development and realistic scenario practice to make sure participants have the confidence in their ability to provide care when emergency situations arise.
Primary Care (CPR) skills taught in this course:
Scene Assessment, Barrier Use, Primary Assessment, Cardiopulmonary Resuscitation (CPR), Serious Bleeding Management, Shock Management, Spinal Injury Management, Conscious and Unconscious Choking Management.
Emergency First Response Secondary Care (first aid) covers injuries or illnesses that are not immediately life threatening.
Secondary Skills taught in this course:
Injury Assessment
Illness Assessment
Bandaging
Splinting for Dislocations and Fractures
Course Dates 2023
6pm to 9:30pm
Dates available upon request.
Cost:
$139 with PADI eLearning