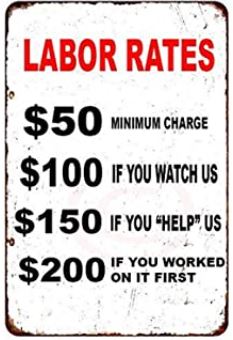 😂
Sac City Scuba services all major brands of regulators, BCD's and dive computers.  
Regulator parts kits vary by brand but in general expect the following:
1st stage parts kits $25-30.
2nd stage part kits: $20
Labor per stage $25
BCD Service (Clean, adjust, bench test) $25
Regulator Bench Test (Clean, adjust, check intermediate pressure) $25
Computer battery change $20-$30 most brands.