Try Scuba for FREE!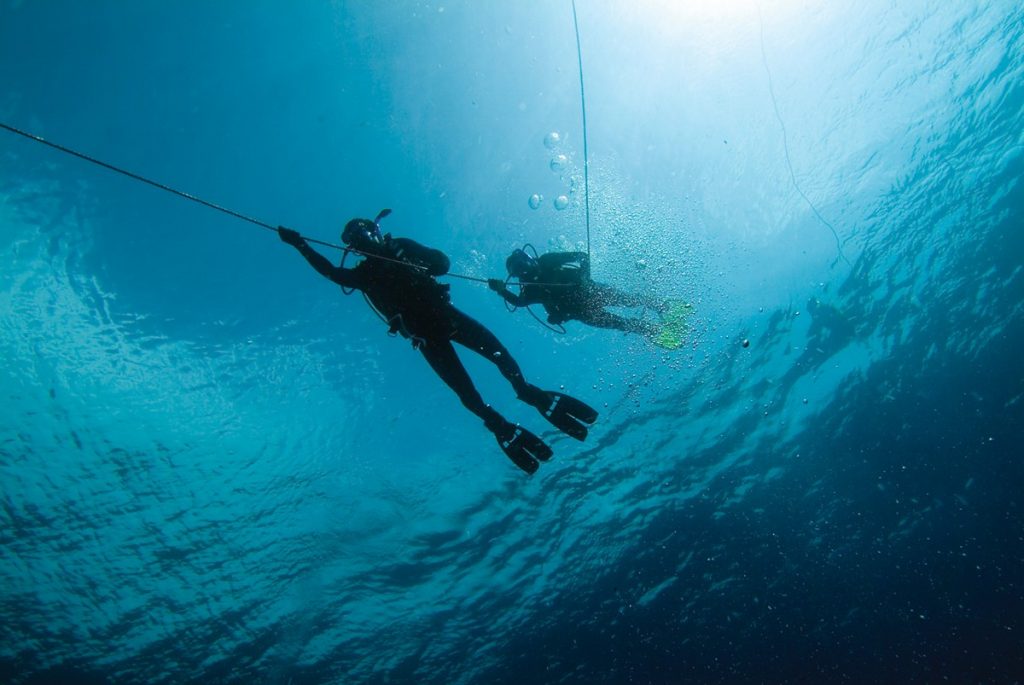 A "Try Scuba" is a great way to be introduced to the exciting world of SCUBA Diving in a safe environment. All you need is a bathing suit & a towel, we provide the rest.
Certified and friendly dive professional(s) will give you the opportunity to put on scuba gear and swim around our warm 70,000 gallon pool.
Group Leaders:
Book a Try Scuba Event!
Looking for a unique experience for your group? Contact us about setting up a special Try Scuba event. We welcome all types of groups:
Employee group events
Church groups
Clubs
Please call us today to schedule a time for an event your group members won't soon forget.
Contact Us Today!
Scuba diving is a popular activity among thrill-seekers across the world, with thousands of people aspiring to learn this skill—if you're one of these eager learners, now's your time. Learn to scuba dive and explore the exciting world of the ocean. With multiple courses designed for our students, you can easily take scuba diving lessons for beginners, even taking vacation packages so you can learn in a short time.
Enroll in our courses and discover scuba diving like never before, learning to explore the ocean and everything it offers. We are Sacramento's only PADI diving center, so if you're looking for a place nearby, feel free to pay us a visit!
Not only do you learn the basics of scuba diving with our course, from techniques to handling equipment, but you also learn to do it safely under the supervision of trained and certified experts. We offer guided dives and tours, so you'll always have someone watching over you.
Get a PADI, EFR or DAN certification and if you have basic training, advance your skillset with our help. Make use of state-of-the-art training facilities and experienced professionals who will ensure you make the most of your training period.