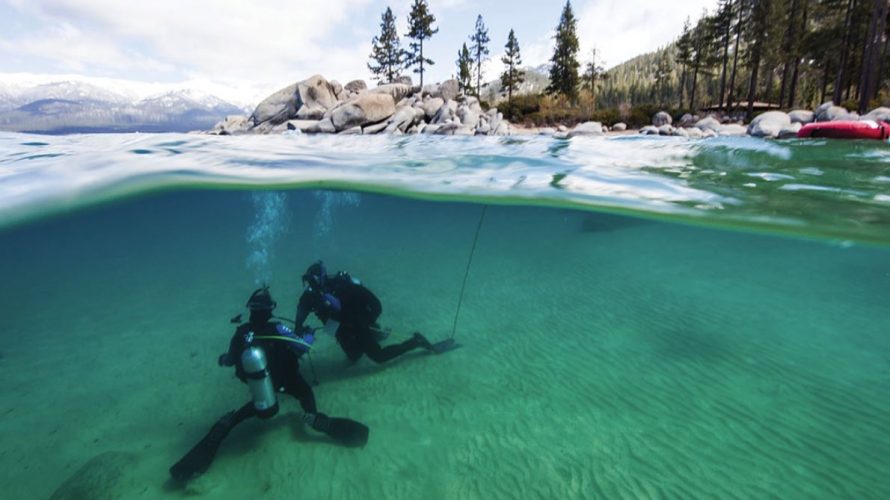 Jul 17, 2020
Jul 19, 2020
$249
Join Sac City Scuba for camping and diving at D.L. Bliss State Park on July 17th through 19th, 2020. Included but optional are 3 nights camping (Thursday, Friday and Saturday night,) all academics sessions, and at a minimum two training dives in Lake Tahoe. Upon completion of the training dives, participants will receive a PADI Altitude Diving Specialty Course certification card. Students must complete the altitude diving knowledge reviews in PADI Advanced Open Water Manual before the dive day. (Manual is extra.)
Gear is not included but available at a student discount of $75. (Normally $110)
Lake Tahoe is cold water diving. It can be completed in the same wetsuit as one would dive in Monterey. Drysuits are also popular.  Surface temps can be up to 75° in the summer, but don't let that fool you. Lake Tahoe has incredible thermoclines. At depth the water will be easily as cold as Monterey, or colder.
Divers must arrive no later than Friday afternoon for Saturday diving in order to acclimate to altitude.
Since there is no way out of Lake Tahoe without crossing a pass, flying after diving rules apply. Students are prohibited from leaving the valley for a minimum of 6 hours after surfacing from their last dive.
Click Here for to reserve your spot